What is Ibuprofen?
Ibuprofen is a medication that belongs to a group of drugs called non-steroidal anti-inflammatory drugs (NSAIDs) and was first marketed as Brufen in the United Kingdom in 1969 and in the United States in 1974. This medication works by decreasing hormones that causepain, inflammation, and swelling in the body. [1, 2, 3, 4]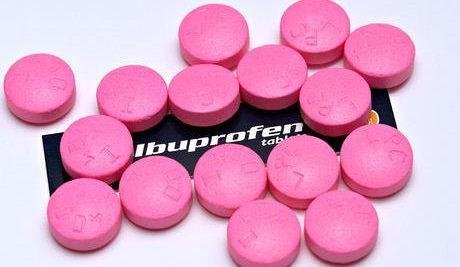 Ibuprofen is available in capsules and tablets and also in combination with other drugs sold over-the-counter (OTC) for cold, migraine, and cough. It is also sold under other brand names including:
Motrin
Ibuprin
Advil
Brufen
Midol
NeoProfen
Ibu
Nurofen
Caldolor
Proprinal
Medipren
Nuprin
Uses of Ibuprofen
Ibuprofen is used in children who are 6 months old and older and in adults. This medication is used to relieve inflammation, pain or swelling in conditions such as:[1, 2, 3, 4]
Dental pain
Headaches
Rheumatoid arthritis
Menstrual cramps
Muscle aches or pain
Back pain
Juvenile idiopathic arthritis
Minor injury
Osteoarthritis
Ibuprofen may also be used for pericarditis and pain from kidney stones.
To reduce pain after surgery
It's also used in reducing pain caused by flu or the common cold.
Ibuprofen may also be used to close a patent ductus arteriosus in a premature baby.
Ibuprofen Dosage Information
An average dosage guideline for taking ibuprofen include: [3, 5]
For adults with osteoarthritis or rheumatoid arthritis, the starting dose is 400-800mg every 6-8 hours and may be increased depending on the patient's tolerance and reaction to treatment to a maximum dose of 3200mg.
For pain and fever in adults, the starting dose is 200-400mg every 4-6 hours.
For infants and children, the starting dose is 4-10mg every 6-8 hours depending on their weight and condition. The maximum recommended dose is 30-40mg.
For children with rheumatoid arthritis, the starting dose is 30-40mg daily divided into 3-4 doses.
Ibuprofen Side Effects
In as much as a medication is effective it also comes with undesired effects. Some of these ibuprofen side effects may not occur, some may need medical attention if they occur and some may subside as the body adjusts to the medication. Report to your doctor if the following common side effects become troublesome or persist:[2, 3, 4, 6, 7, 8, 9]
Headache
Dizziness
Nausea
Constipation
Upset stomach
Mild itching or rash
Vomiting
Gas
Mild heartburn
Ringing in your ears
Diarrhea
Bloating
Nervousness
Pale skin
Rattling breathing
Weight gain
Sore throat
Dry eyes
Hearing loss
Paranoia
Lack of appetite
Unusual tiredness or weakness
Belching
Allergic reactions
Ibuprofen may cause some serious side effects. Some individuals may experience severe allergic reactions including hives, breathing difficulties, chest tightness, and swelling of the hands, face, throat or tongue. If you notice any sign of an allergic reaction, inform your doctor immediately. Serious side effects include:
Blood in the urine
Kidney damage
Acid or sour stomach
Liver failure or inflammation of the liver
Low red blood cell count
Yellowing of the skin
Changes in vision
Full feeling
Trouble speaking
Black or bloody, tarry stools
Dark brown urine
Chest pain
Vomiting of blood
Tightness in the chest
Sudden numbness of the arm, face, or leg
Unusual bleeding or bruising
Stiff neck or back
Red spots on the skin
Painful or difficult urination
Unexplained swelling or weight gain
A sudden or severe headache
Overdose Side Effects
People are likely to overdose on ibuprofen and not experience any serious complications. However, higher doses of ibuprofen can cause undesired side effects. In the case that you experience adverse effects or any unusual effect, consult with your doctor or health care giver. Overdose side effects include:
Lightheadedness or fainting
Muscle tremors
Sweating
Stomach cramps
Bluish skin or lips
Restlessness
Sudden fainting
Hallucination
Disorientation
Sleeping difficulties
Irregular or slow heartbeat
Drowsiness to profound coma
Dizziness when getting up from a sitting or lying position abruptly
Mental or other mood changes
Rapid, deep breathing
A higher dose of ibuprofen exceeding 3200mg daily may cause neurological symptoms including coma, extreme feeling of fatigue, mental confusion and altered states of consciousness.
Taking high doses of ibuprofen for a long period of time may increase the risk of stroke when the supply of blood to the brain is disturbed or heart attack when the supply of blood to the heart is blocked.
A few cases of ibuprofen overdose have caused seizures.
Withdrawal Side Effects
Using ibuprofen for a prolonged period of time makes the body dependent on it. If a person abruptly withdraws from the drug they may experience some side effects which may not be severe. Common withdrawal side effects of ibuprofen include:
Vomiting
Diarrhea
Elevated body pain
Increased anxiety and depression
Runny nose
Fever
Stiff muscles
Shivering even when it is not cold
Nausea
Hallucinations
Agitation
Headache
Abnormal skin sensations
Muscle aches
Teary eyes
Loss of appetite
Enlarged pupils
Yawning
Sleeping troubles
Long-term Side Effects
Some adverse side effects may occur after long-term use of ibuprofen. These adverse but rare side effects include:
Ibuprofen being a non-steroidal anti-inflammatory drug can cause an increase in the risk of having serious cardiovascular thrombotic events, including myocardial infarction and stroke. Therefore, ibuprofen should be used carefully in patients with known cardiovascular disease or risk factors for cardiovascular disease.
This drug may also increase chances of having serious gastrointestinal (GI) events such as ulceration, perforation of the stomach or intestines and bleeding which can be fatal. Patients with a history of peptic ulcer disease and gastrointestinal and senior adults are at a higher risk of having serious GI bleeding.
Ibuprofen may cause an increase in blood pressure even in people who have no history of blood pressure issues. It's important to discuss with your doctor if you have high blood pressure to weigh in the benefits of this drug before using it.
Prolonged use of drugs or products containing ibuprofen may increase the chances of developing decreased kidney function especially in people who already have kidney problems and are taking specific medications for it like angiotensin converting enzyme inhibitors.
Long-term use of ibuprofen may also cause a decrease in liver function or make an already existing liver disease worse. You doctor should monitor weigh in the benefits of this drug to your condition and monitor your liver function to ensure it doesn't cause any problems.
Ibuprofen may increase the risk of having aseptic meningitis and people with an autoimmune disease including lupus are at higher risk of developing signs of aseptic meningitis.
Reference List
https://en.m.wikipedia.org/wiki/Ibuprofen
https://www.everydayhealth.com/drugs/ibuprofen
https://www.drugs.com/ibuprofen.html
www.healthline.com/drugs/ibuprofen/oral-tablet#Highlights1
www.m.pdr.net/Mobile/Pages/drug-summary/Ibuprofen-Tablets-ibuprofen-2618
www.mayoclinic.org/drugs-supplements/ibuprofen-oral-route/side-effects/drg-20070602
https://rehab.international/ibuprofen-detox-abuse-treatment-recovery-withdrawal-symptoms-and-effects
www.livestrong.com/article/34435-ibuprofen-overdose-symptoms/
Ibuprofen side effects available atwww.caldolor.com/safety/